Swimming pools: automatic cleanliness
Restoration of a swimming pool and later installation of an automatic integrated system of cleanliness, step by step
In this image we show you the swimming pool before being restored, the fundamental target of Poolymar Swimming Pools is improving quality and accompanied yield all this of the installation of an automatic integrated system of cleanliness, making possible this fact that the swimming pool cleans automatically.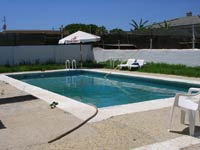 The realized work changes the aspect of the swimming pool in its entirety, a jacuzzi is added to the same one, we install the pipes necessary for the captures of aspiration intelligent, capable of aspiring up to 45 cubic meters of water in one hour.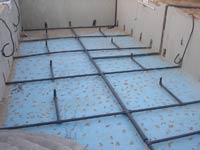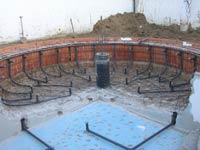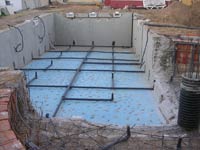 Every capture of aspiration is provided with minuscule independent aspirations achieving that your swimming pool is cleaned automatically.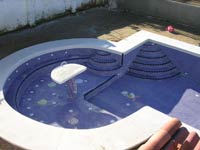 Poolymar Swimming Pools is adherent member to the QUALITY CIRCLE of the Official Chamber of Commerce, Industry and Navigation of Huelva
© Poolymar Swimming Pools. Tel. 959 318 520 | FAX 959 318 520 | Mobile: 617 448 891 - 687 763 610. E-mail: poolymar@gmail.com | Legal Notice