Swimming pools: safety fences
Installing a protection fence for your swimming pool will bring you calmness and safety.
Our fences are prepared from dense, so closed mesh, that it is impossible to take hold with hands to this and without points of rest preventing from being climbed. There are fences with components tested and approved in France where they have received the certification on the fulfillment of all the safety requisites demanded by the European Economic Community.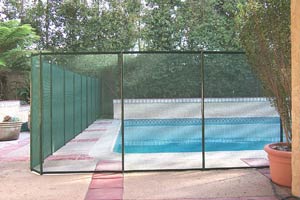 Poolymar Swimming Pools is adherent member to the QUALITY CIRCLE of the Official Chamber of Commerce, Industry and Navigation of Huelva
© Poolymar Swimming Pools. Tel. 959 318 520 | FAX 959 318 520 | Mobile: 617 448 891 - 687 763 610. E-mail: poolymar@gmail.com | Legal Notice